Done For You
Are you looking to have all or part of your PT Distinction set up built for you?
Our  packages include everything from simply setting up your basic integrations right through to fully automating your programmes.
Thank you for checking out the Done For You service.
I'm guessing that if you found this page then you're not quite sure where to start with PTD, maybe you're a little unsure about the technology or maybe you just don't have the time to do it all yourself, then we may be for you!
We help create the online programs and system you wish to deliver using PT Distinction.
You know your clients better than anyone, and we don't pretend otherwise, so fundamentally the program and system we create is yours. BUT maybe your not sure how to deliver it through the PT Distinction software, or how to automate some (or all) of it, or how to take what you do in person, online?
We will use my experience from my own online business and from working with 1000s of other online coaches to help put together a system that will work for you, your business and your clients.
To ensure you get exactly what you need we have put together 3 packages.
Check them out below and then hit the Let's Chat button to jump on a call and see if we can help you make the most from PT Distinction.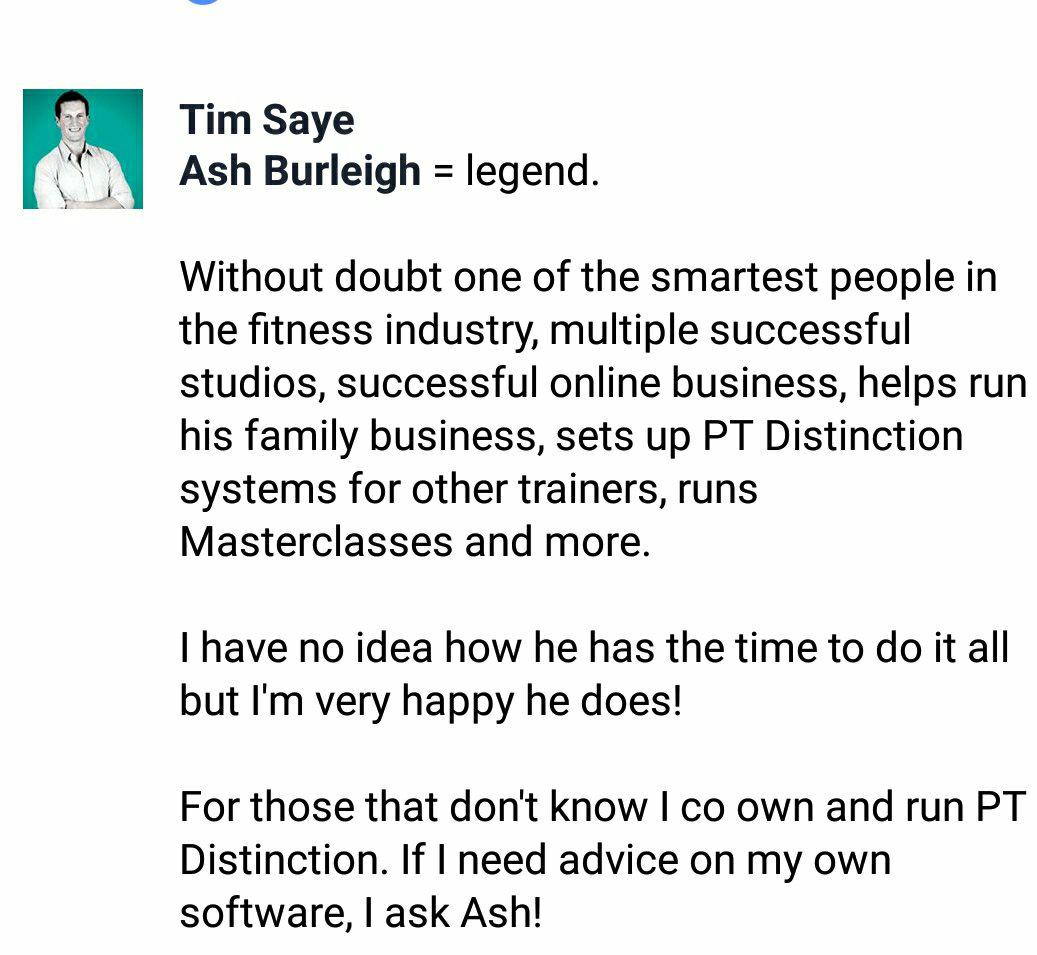 The Packages
Take a look at the packages, you can find more details on each package and comparison below.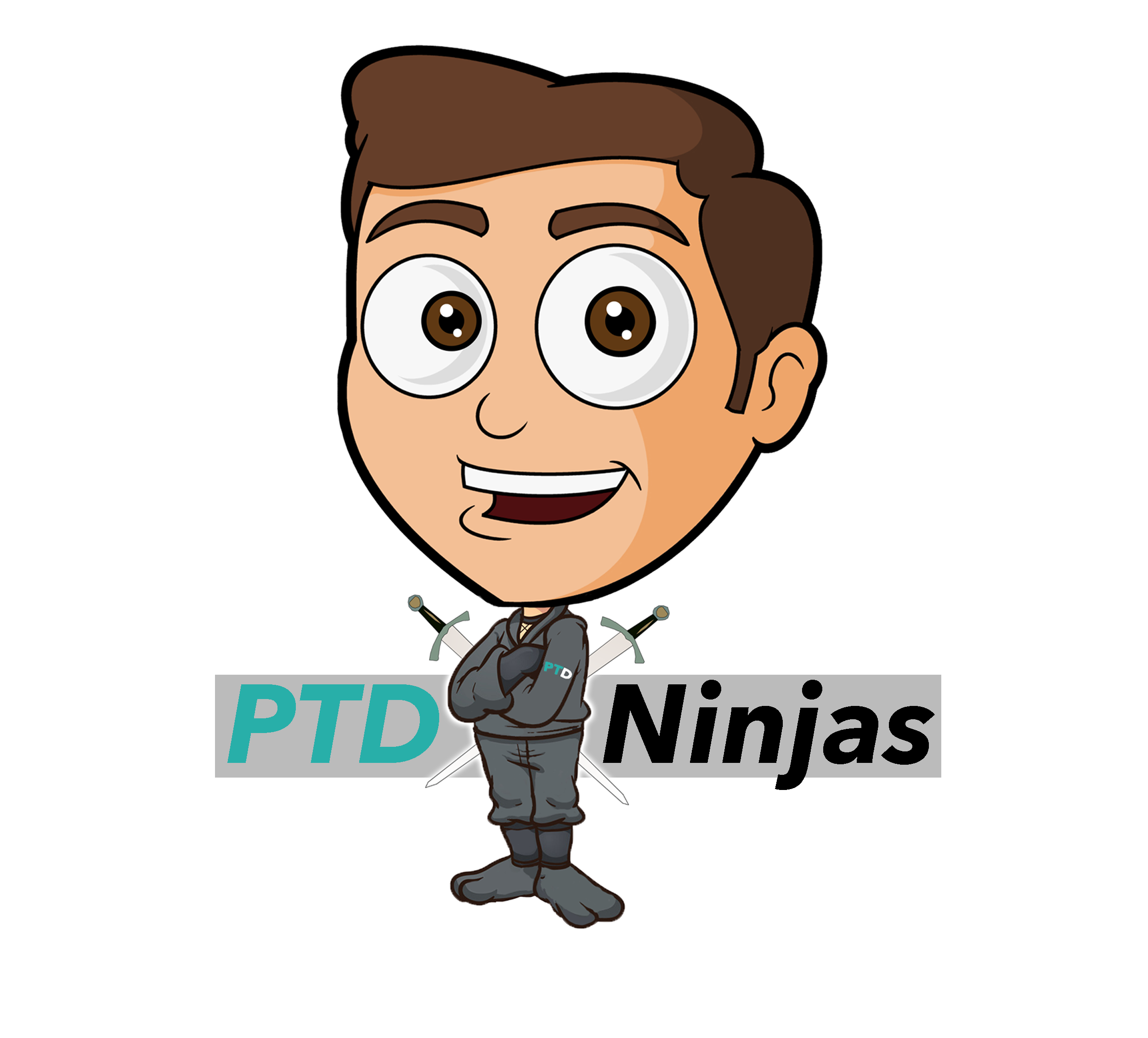 Bronze
Avg. completion 5-7 Days*
 

Perfect for anyone just wants the basics set up.

We find out exactly what you want to achieve from your set up.

We set up your groups and automation (inc Zapier)

We will integrate into your website and set up your emails.

Set up your payment system with PTD so you can take payments for your service. 

Private video Training showing you how to use and adapt your new set up.

Options to upgrade at any time.
PTD NINJA 101
The NEW & IMPROVED 'Do It Yourself' Course
Perfect For Personal trainers that want to take their business online but don't know where to start.

Follow the PTD Ninja 101 course to set up everything you could ever need to create the ultimate online coaching business with PT Distinction.

Not only learn the skills in our step by step guides but we give you the content too!

Included in the course: 

Lifetime Access to the full Course

Lifetime Access to our ever Expanding White Label Library

Built-in Discussion Board, have your Questions Answered quickly

Lifetime access to the Bi-Monthly Live Group Coaching Calls

End of course 1-2-1 check-up of your set up with Ash

CLICK THE BUTTON BELOW TO FIND OUT PTD NINJA 101 IS RIGHT FOR YOU…
Gold
Avg. completion 3-4 weeks*
Perfect if you want something very specific or you just don't have the time to do it yourself.

Ash will create a custom blueprint for your set up. So you can clearly see what your end set up will be like.

Then we get to work! Including:

Brand our white label content & add in your content for your programs.

Setting up all automation and integrations.

Setting up advance payment options.

Creating your sales pages

Writing all your emails for onboarding, coaching and sales.

Regular 1-2-1 Support Calls throughout and a 60 minutes training on how to use your set up.

3 months 1-2-1 support after you go live, with lifetime access to PTD Ninja 101

By the end of this package, you will have a fully functioning service to offer your clients!

Click Get Started to begin or to book in for a call with Ash to find out more.
Answers to your questions
Is it a monthly payment?
No, all you pay is a one-off fee for of the Done For You services, including the Lifetime Access to PTD Ninja 101  
Are my details safe?
In order to access your accounts for the Bronze and Gold packages, we will need your usernames and passwords for a number of programs. We use LastPass to store your details and we recommend that you send your details using the LastPass share feature.
How does this all work?
The Bronze and Gold Done For You packages start with a consultation questionnaire to find out more about your business. Then, Ash will design your online 'layout', (and blueprints depending on your package) once you approve this the team gets to work on building your project.
Before we can begin setting up your project we need some details from you in order to access your various accounts. Shortly after you sign up for a package we will send you details on what we need to get started.
For the Silver 'PTD Ninja 101' this starts as soon as you sign up. You'll have access to the full course and the entire white label library.
Can you help with the sales pages?
Yes, in all cases we will be able to integrate to your current sales page and in some cases (for Gold packages only), we are able to create the sales pages for you. You will need to provide us with the images and sales copy, though we do have videos script and copy guidelines to help you create this.
In the Silver 'PTD Ninja 101', course we show you how to set up and build your website and sales pages, how to design effective sales pages (we even give you some plug a play designs so you can have a page built in seconds) and take you step by step through how to write the sales copy for your program.
Do you build websites?
No, however, we do recommend that if you are looking for a website that you reach out to www.mypersonaltrainerwebsite.com
In the Silver 'PTD Ninja 101' course, we show you how to build and set up a website using our step by step video guides, links and swipe files.
How long do the projects take?
This varies from project to project, you can see the average times for a Gold package is 4 weeks for a Bronze 1 week. *However, the turnaround is very much dictated by your requirements. Some setups may require you to provide content for the program, which can sometimes increase the time frame.
You can find out more about the how long the Silver PTD Ninja 101 course takes by CLICKING HERE
Are you part of PT Distinction?
No, PTD Coaching and the PTDNinja brand is an independent company based in the UK. We work very closely with PT Distinction and manage the Masterclasses and the Online Trainer University on a contract basis. The Done For You services, however, is an independent service and although endorsed by PT Distinction, is not ran, managed or offered by them.  All payments are managed by PTD Ninja and/or ASHLEY BURLEIGH T/A FIT365 ONLINE COACHING
What's in the white label Libary?
Our white label library is not simply a bunch of documents that we send you to brand. The Done For You Service is a bespoke service. We take the 'templates' we have and adjust, edit and brand them to suit (and sometimes create from scratch if required).
Our White Label library includes:
Sales and upsell emails.
Onboarding emails.
Video Scripts (if you want to use video) for welcome videos, upsells and coaching (habits, calorie counting, workout instructions, etc).
Coaching PDFs and Text Documents for helping you coach your client and for your client understand the software.
Activity Habit tasks and challenges.
More items get added to the library regularly and with lifetime access to the White Label Library through the Silver PTD  Ninja 101 course, you will never be short of new content for your clients.
Take a look behind the scenes of the Done For You service – Find out exactly what you get
Take a look at what's inside the 3 Done For You Packages – See what's involved before deciding which package is best for you. Still Not sure? CLICK HERE to ask me any questions you have.
Can I pay in another currency?
Yes, the price is in British Pound Stirling, but when you make payment you can use your normal credit or debit card to make payment in your own currency at the current exchange at the time of purchase.
Can I speak to some first before I purchase the Gold?
Yes, when you select the Apply Now button you will be sent an email with details on how to sign up and an option to book in for a call to discuss the package before signing up.
Do you offer a try before you buy or guarantee for the Bronze and Gold Package?
The Done For You service is a custom made project for each client based around the setup and content you would like setting up and you send through. Its the trainer's responsibility to ensure they are happy to use PT Distinction and understand the features of the software and how your program is delivered to their clients. As an independent company, PTD Ninja can not be held responsible for the features in PT Distinction though we will ensure we make the most of the software for the set up you require. This means its not possible to offer a free trial, try before you buy or a guarantee, its also why once your layout has been completed after you have submitted your onboarding form no refunds are possible.