Many personal trainers don't like selling.
I've heard many definitions of what is sales, but Mark Cuban put it best, "Selling is not convincing. Selling is helping."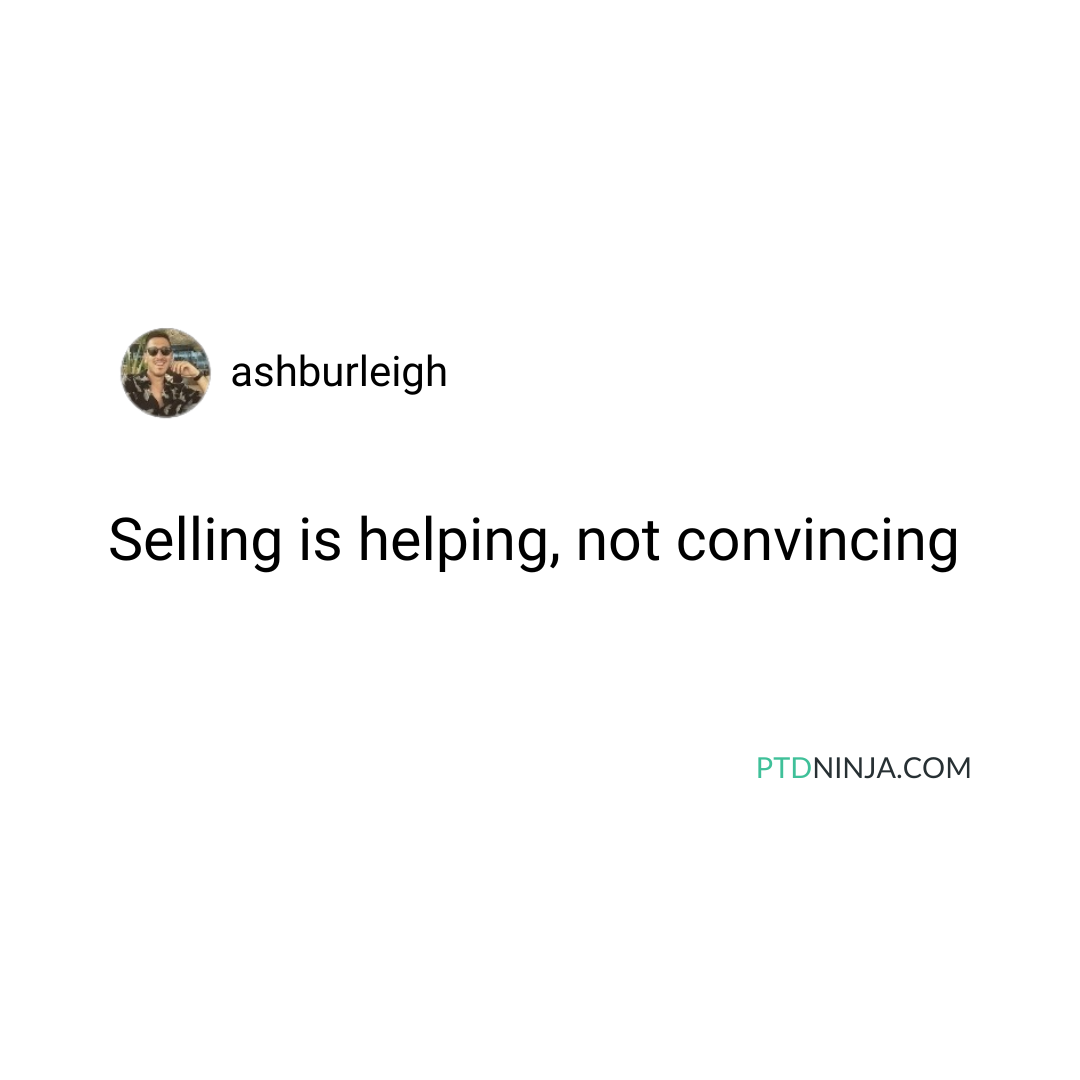 I'll admit sales rightfully gets a bad rap, and there are many bad salespeople out there. We have all experienced a pushy salesperson and afterwards you feel horrible and used.
Because of this, we may think our 'potential client' on the other end of the call will be feeling the same.
This can knock your confidence on the call, make you nervous. This will come across on the call and if you are not confident in what you offer, then how can anyone else be?
But remember, if you switch your thought process from;
"I'm trying to convince them to work with me"
to
"I trying to help this person achieve something they couldn't achieve without my help"
It changes the way you approach the call.
Your aim is to help this person. To do that you need to find out what help they need, that is the first step of the sales call.
Make it about them, not you and what you offer.
Once you know the problem, if you can help them, find out what they have tried before and get the conversation going.
Yes, you want to make a sale, but too do this you need to have a conversation, a conversation where you are listening 90% of the time.
Now, ask them what help they feel they need to fix the problem and reach their goals?
Approaching a sales call in this way means you lead the conversation and let your potential client do all the talking. After going through these three things you will know if you can help this person and be confident in doing so.
Now all you need to do is make your offer 🙂
If you are stuggling to get your online personal training business up and running and want to find out the exact steps you need to follow to lauch and grow an online fitness business, plus have all your content and systems set up and done for you without paying out thousands of your hard earned cash, come take a look at the PTD Ninja 101 course and the Online Personal Training Certification here.