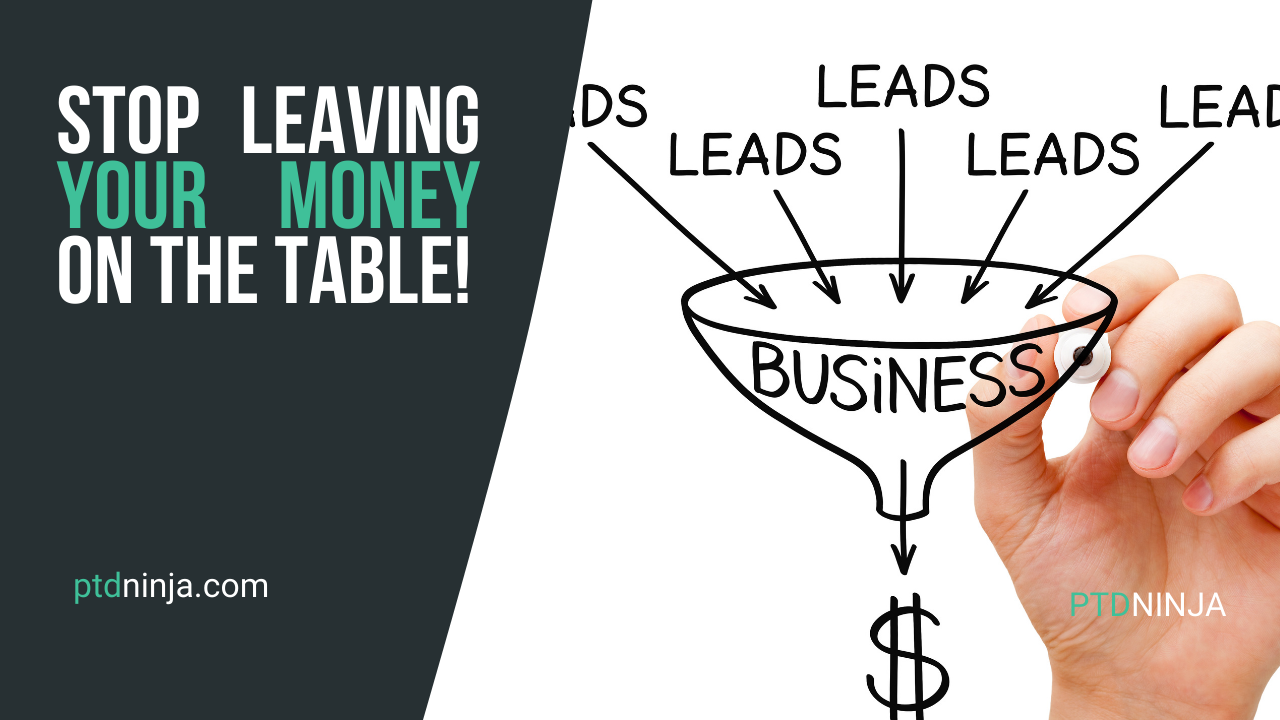 One thing that always surprises me when I first look at a personal training business is the amount of 'money left on the table'.
All the successful businesses we've seen have a system in place for each of these 3 things:
Following up with leads – When someone makes contact, follow up, say hello and start a conversion.
Asking for testimonials – Social proof is an easy way to build trust with new leads.
Asking for referrals – Your clients do the work for you!
These don't need to be complex systems either.
With making sales being an area that many personal trainers need help with, there is no need loose so much money by not having these things in place.
Especially when you can set all of them up to work automatically for you!
That's why we show you exactly how to do this over at PTD Ninja & The Online Personal Training Certification.
Do you have systems in place for follow ups, testimonials and referrals?
If you don't and want to find out more about how to implement these systems and much more into your business. Come and join us in our free Facebook group.
PTD Ninja & The Online Personal Training Certification.  – https://www.facebook.com/groups/ptdninjas/
To find out more about how PTD Ninja & The Online Personal Training Certification can help you with setting up and running your online fitness business please visit https://www.ptdninja.com/
To become a certified online personal trainer visit https://your.onlinepersonaltrainingcertification.com/
To become a master at using PT Distinction and have everything done for you to grow a succesful online fitness business without sacrificing hours of your time & money. Visit https://ptdninja.com/ptdninja101/
Work directly with Ash & the team at PTD Ninja and have everything set up and built for you. We handle all the tech so you can focus on what you do best, getting great results for your clients. Apply for the PTD Ninja Platinum Done For You service here:
https://ptdninja.kartra.com/page/platinum