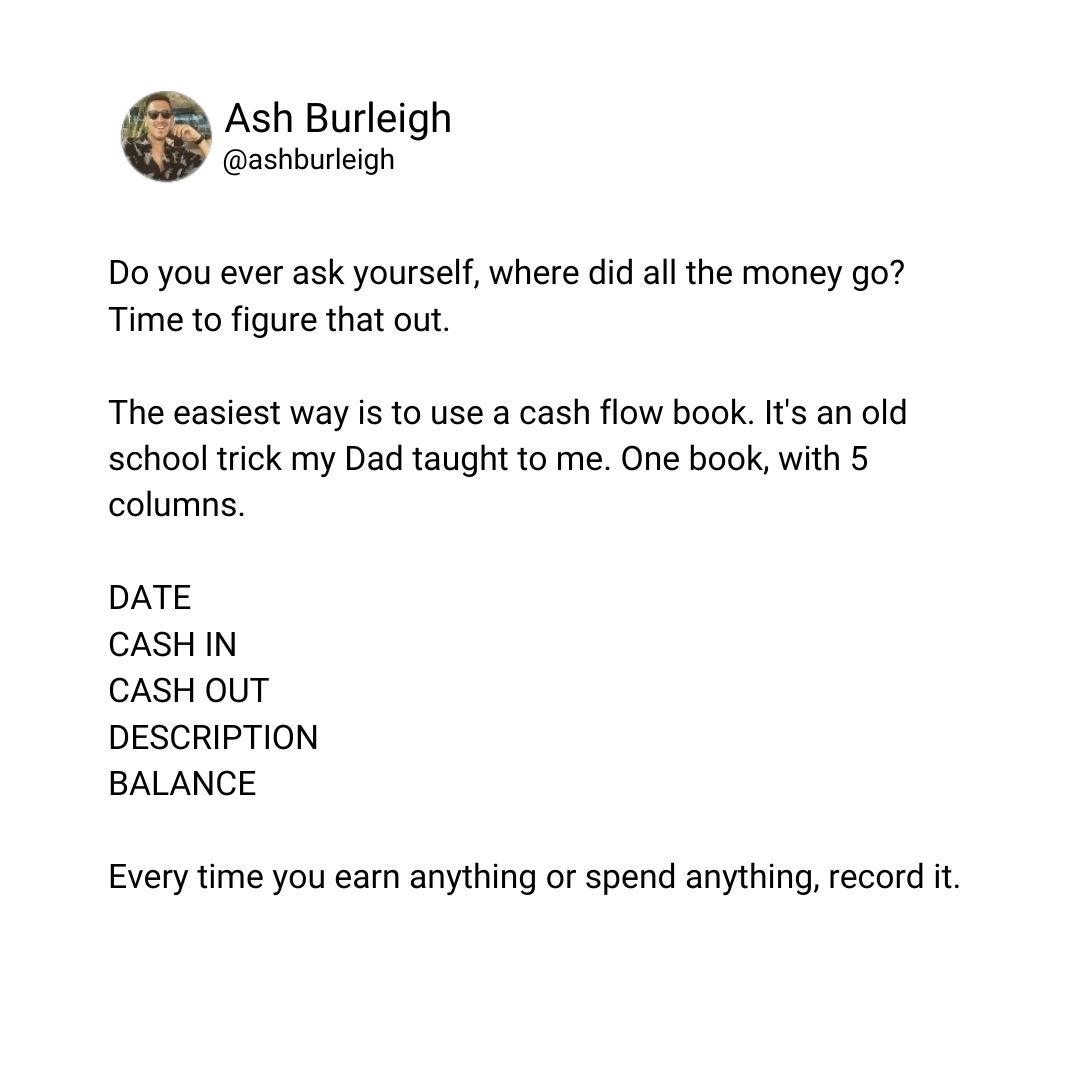 This week is Number confidence week.
Numbers are key to your business but it doesn't need to be complicated. Keep the numbers you track simple and focus on what you actually need.
I've been lucky enough to have been involved in a number of businesses for most of my adult life.
One thing that is key when starting out is knowing your numbers.
Without a grasp on these you could be on the road to some nasty surprises in the future.
Not to mention your legal obligation to track certain numbers for your taxes but knowing your numbers can guide your business and make sure that the decisions you make and the habits you develop are moving you in the right direction.
But where do you start?
There are lots of things you will hear people saying you should track but if starting out focus on these 3 fundamentals. All the other numbers you can track are built around these 3 things (regardless of what industry you are in).
Cashflow, sales, profits.
Cash flow is the lifeblood of your business. Without cash you have no business.
Cashflow is about managing and overseeing what cash comes into your business and what goes out of your business
Do you ever ask yourself, where did all the money go? Time to figure that out.
The easiest way is to use a cash flow book. It's an old school trick my Dad taught to me. One book, with 5 columns.
DATE
CASH IN
CASH OUT
DESCRIPTION 
BALANCE
Everytime you earn anything or spend anything, record it. 
This will very quickly show you where you stand in your business and identify where you need to make any fundamental changes.
After the first few months look over your cash flow book and set a goal that allows you to keep at least two months' of business expenses in your business account. If that seems like a stretch, start with one month. Over time build on this until you have at least 6 months to a year in reserves.
Sales…
Sales are what brings in the lifeblood (cash) of your business. No sales, no cash, no business.
Start tracking your sales, recording each sale you make if you have multiple offers and record how many of each you sell.
That way you will be clear on how your top three offerings are performing and you will know where to focus your efforts.
I would also record where the sale came from. Advertising (Include which ad, etc), word of mouth, email broadcast, social media, etc.
Create a document to track these 'drivers' of your sales. Do this every week. Make it a game. Remember, what you track grows!
Profit…
Sales are important, but its more important for your business to make a profit. There is only so long your business can last if it doesn't make money.
Profit is your sales minus expenses.
When we talk about profits though we need to think outside of 'direct' expenses.
A direct expense is an expense that is directly related to the product or service you offer.
For example, you buy a tub of protein wholesale for £10 and sell it on for £20 you have a profit of £10, right? 
Well no, there is more to it than the direct cost. You have other expenses in order to allow you to sell that product or service. Some direct such a posting and packaging, some as part of your overheads such as your wages, rent, insurances, etc. Don't forget taxes too. This take all these expenses away and leaves you with your net profit.
Aim to have 10% or more as 'net profit' left in the business at the end of each year.
Tracking these things help you keep on track and make it easier to make the right decisions when growing your business.
Need help creating the systems to start and grow an succesful online fitness business?
Come join 100's of other personal trainers who have created there own success stories by becoming a certified online personal trainer with PTD Ninja.
Find out more here.